Port Orange Dance provides a safe environment where your child can feel comfortable and supported so that he/she may grow as both a dancer and a person. Our staff of dance professionals engages each and every child so that they improve their dance skills and gain self-confidence along the way.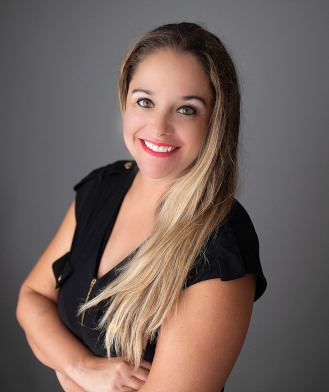 Shannon Faller
INSTRUCTOR | CHOREOGRAPHER I OWNER
Shannon is a local who has been dancing since the age of four. She studied for many years under the instruction of Deborah Coe and was part of the "Debco Dancers" Competition Group. Shannon has done convention, print, television, and theatre work. She was a Walt Disney World performer and has also performed in numerous musicals such as Cassie in "A Chorus Line," Sugar, "Nunsense," "A Grand Night for Singing," "Hair" and many others. She was cast in the lead role for a musical performed at the International Builders Convention, which allowed her to perform for an audience of over 10,000 people. She was also chosen for a "Stump The Band" segment on the David Letterman show where she sang as well.
Shannon has choreographed and performed locally for dance studios, show choirs, and also the Daytona State College Dance Ensemble. She is extremely passionate for the performing arts. After relocating back to the area from New York, she is thrilled to be the Director of Port Orange Dance.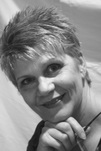 Deborah Coe
INSTRUCTOR | CHOREOGRAPHER
Deborah Coe has been a teacher, choreographer, studio owner, entrepreneur and student of dance for 40 years. As a lifelong student, she has studied with dozens of master teachers from all across the country. Her quest to gather and share knowledge about dance has provided the scaffolding for her students to pursue dance careers, become dance teachers and for many, to have a lifelong love of dance–filled with the positive memories provided by a solid dance education. Miss Deb holds a Masters Degree in Dance Pedagogy from the University of Idaho and dance teaching certifications in ballet, tap, jazz and acrobatics from Dance Masters of America. She is also a graduate of the Dance Masters of America Teacher Training School (Kent State University) and the Vagonova Teaching Methods Workshop at the University of Central Florida. She has studied extensively to keep abreast of the latest developments in the dance field and teaches a process driven curriculum.
The philosophy Miss Deb uses for teaching ballet is most influenced by the work of Ballet Master David Howard. This method includes the use of energy patterns with special attention to proper body placement and age appropriate movement. Her jazz style is a combination of her studies with jazz master teachers including; Gus Giordano, Luigi, Beverly Fletcher and Tom Ralabate, with strong influence from the modern technique of Lester Horton. As in ballet, proper body placement and age appropriate movement is emphasized. Early tap and choreography influence came from the brilliant teacher Beverly Fletcher, followed by the impeccable technique and style of master tap teacher Debbie Dee. The fundamentals: the how and why of basic tap movements are the emphasis of Ms Deb's tap classes.
Ms. Deb directed and taught at her own studio for 24 years then taught and choreographed in the dance programs at Western Kentucky University and Texas A&M University. She currently does studio teaching, and instructs master classes and teacher training workshops throughout the state. Ms. Deb holds memberships in Florida Dance Masters, the International Brain Gym Foundation and the National Dance Educators Organization. She has been tested and certified as a dance adjudicator by the National Dance Teachers Council of America and judges at numerous dance competitions nationally. She has served on the Artistic Board for the Daytona Beach Civic Ballet, the Lauren Cox Memorial Scholarship Concert Series and the Board of Directors of Florida Dance Masters. She is the co-director of the ADC Outreach Performance Program and provides choreography for numerous community performances. She also choreographs for Center Stage Theatricals, the most current credits including, "If You Give a Pig a Pancake", "If You Give a Mouse a Cookie" and "Winnie the Pooh, Kids". Her students have gone on to dance professionally in venues from Disney World to the Joffrey Ballet. Her students have won the titles of Junior Miss Dance and Miss Dance of Florida and her choreography has been presented awards including: "High Score of the Competition", "Best Choreography", "Best of Show" and "Flowing Transitions." Miss Deb's goal is to use the discipline dance offers as a tool to help students become successful in all of their endeavors.

Amanda Bell
INSTRUCTOR | CHOREOGRAPHER
Amanda Bell has been the owner and director of Amanda's Dance Center for over 20 years, where she teaches ballet, jazz, point, tap, contemporary, hip-hop, and acrobatics. Prior to her taking over the studio, she was a 13-year alumnus of Debco School of Dance. As a member of the "Debco Dancers" Competition Group, Amanda taught for 4 years and also won numerous awards and scholarships. She is currently a member-through test certification of Florida Dance Masters. She has served on their board of directors and on the scholarship committee. She was also the Artistic Director of the Lauren Cox Memorial Benefit Concert series in Ormond Beach. Amanda's students can be seen performing at various community events and have won numerous awards and scholarships on the regional and national level. Her dancers won Gold & Platinum awards at OnStage NY's Nationals Competition in Orlando, where she and her choreographers were awarded the "Exceptional Choreography" as well a "Class Act" Award for the studio demonstrating appropriate costuming and etiquette. Some of her students have even gone on to dance and perform at the college and professional level.
In addition to teaching at the studio, Amanda has been a guest choreographer and instructor for several Florida Dance Master events in West Palm Beach, Orlando, and Sanford. She also choreographed the American Musical Theater production of "How to Succeed in Business Without Really Trying" at Seabreeze High School, the world premier productions of "The Musical Adventures of Flat Stanley, Junior," and Disney's new version of "Aladdin" with Center Stage Kids. She also served as the dance and acrobatic instructor for the Atlantic Center for the Arts at the Harris House for three summers. She has been a yearly guest at Gus Giordano's Jazz World Congress since it's inception in 1990. She and her students have studied with original Fosse dancer Gary Flannery and Choreographer to Michael Jackson and Usher, Glenn Douglas Packard. In an ongoing effort to rejuvenate the dance spirit and to create an atmosphere of passion and inspiration that will reflect positively in all aspects for those that come to our studio, Amanda recently worked with Rhee Gold, whose philosophies for the classroom, our students, successful studio ownership, respect for all dance teachers, and passion for the field of dance have positively changed the face of dance, word-wide. It is Amanda's goal to send her students out as young adults to make the world a better place. Her three favorite students are also her three greatest productions—her sons Dillon Matthew and Addison Lee and her daughter Caydon Hawley!